International Sales
Alom Group products are reaching out to customers in five continents of the world. Countries like USA, Canada, Australia, New Zealand, France, Germany, Saudi Arabia, UAE and UK are our regular markets.
Alom has been awarded the status of One Star Export House by the Govt of India for consistent outstanding export performance
We have been successful in the export market due to:
Deep commitment to the quality and standards of our products
Maintaining our committed production and shipment schedules
Excellent communication and exposure to global business practices make it easy to work with Alom
Availability of all processes from casting to extrusions, surface treatment, fabrication and packaging under one roof enables Alom to produce customized ready-to-use products
Domestic Sales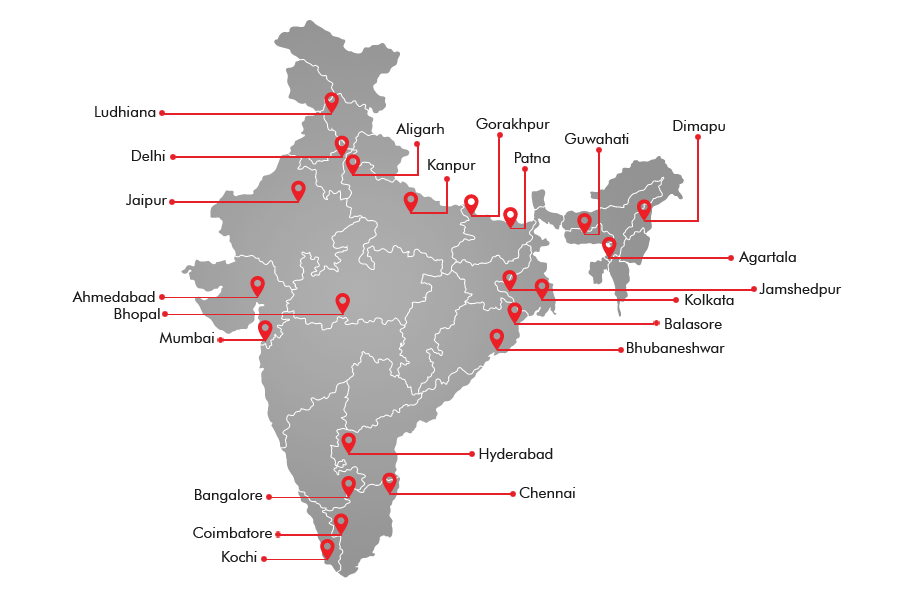 Thanks to a well spread-out network of dealers and distributors, Alom Group products are available throughout the country. They are also sold directly to bulk consumers and OEMs.